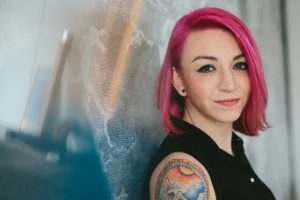 Nothing gives me chills quite like the thrill of tight deadlines, back-to-back jobs, and poignant stories.
Currently based in Vancouver, B.C., I am a freelance cannabis writer, award-winning journalist, author, photographer, and videographer with a passion for social and environmental issues and documentary story-telling. My goal is to focus on work that speaks to these passions.
I am currently the cannabis editor (and a frequent cover photographer) at the Georgia Straight, and have recently finished writing my first book, The Little Book of Cannabis, which will be published by Greystone Books in October 2018.
I am available for freelance work including event and news coverage, copy writing, editing, portraiture, documentary projects, multimedia, and more. Please contact me with any inquiries at info@amandasiebert.com.